Hi Sweeties,
This is a follow-up to my past entry Egyptian Eye Makeup which got quite a lot of hits and is one of my most popular entries. I decided to give it another try as I wasn't quite as satisfied at the look I did back then. So here goes my second try at an Egyptian eye look. :)
Does this look better than before? I had some problems getting the eyeliner to line-up with the other side!
Sorry about the unruly eyebrows. I don't shade my eyebrows so I just left them as is. Kinda like this photo though. :)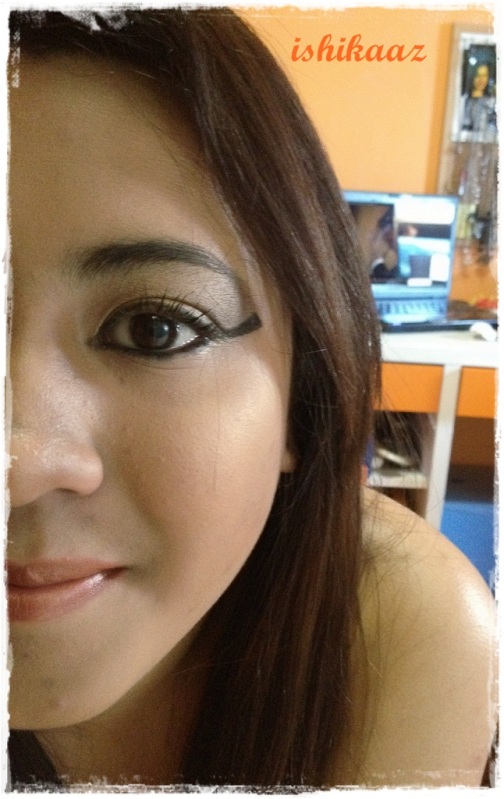 Thank's the whole look!
Products Used:
Face:
Skinfood Apple Cinnamon Tea bb Cream
NYX HD Foundation
EDM Powder
Eye:
theBalm and the Beautiful in The Neighbour and The Bad Boy
BareMinerals 4.0 The Playlist Palette in Louder and Remix
Cheeks:
MAC Refined Golden bronzer
Lips:
Mac Strength
Thank you for reading!