Hi Sweeties!
I joined Crimson Rose's Inglot spree 2 months ago and decided to add a collection of a few bold lip colours.
I only ordered 5 refills since I figured I can order the other 5 some other time. The palette and 5 shades cost me about S$60+ with shipping.
Left - Right: 54, 63, 53, 50, 56.
I fins the casing a little bulky for my liking, and once you put the pans in, it's so hard to get them out hence I put green stickers on top of each pan to label the shades.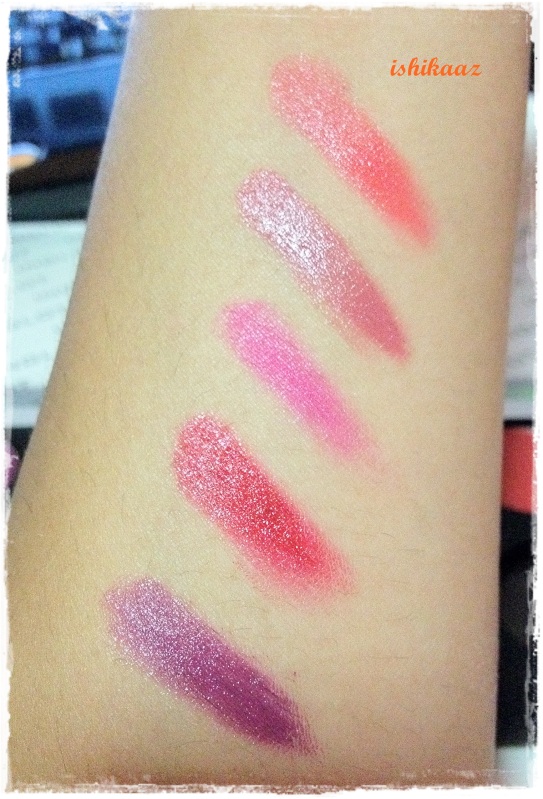 Swatches:
Top to Bottom: 56, 50, 53, 63, 54.
The lippies were suprisingly pigmented and creamy. No doubt they were long-lasting, I tried washing off the swatches on my arm with soap and there are still traces of the lipstick left on my arm. Amazing staying power. The most troublesome thing about them are choosing the wide variety of shades! It can take you hours! But it will be worth it! :)